The average cost of a kitchen remodel would go about $27,000, but depending on the scope of the project, the range could be from $15,000 to $42,000.
You have many ways to increase the value and aesthetics of your home, and undertaking a kitchen remodel is one of them. For sure, a kitchen remodeling project is not an easy task, especially you will need to have the right budget for it.
Do you know how much you will need to spend on kitchen remodels? Before you embark on this project, you should know how much the cost of kitchen remodeling would be.
If you're interested to know the possible cost of small kitchen renovation, you're in the right place. We're going to talk about this today and share with you the best tips on how to make the most out of your kitchen remodel.
Is Kitchen Renovation a Good Investment?
When it comes to increasing the value and function of your home, kitchen remodeling is one of the best ways to do it. If you check a remodeling magazine, it says that upgrading your kitchen will give an expected return on investment of 50 to 70 percent of total material and installation costs.
Considering it's the heart of every home, most home buyers would have an eye for it in terms of their decision of buying the property. An effective home improvement project that will bring more value and higher saleability to your property.
How much does it cost for a kitchen remodel?
For sure it's not just a few dollars, especially if you want to have those quality finishes and high-end appliances. There are a few factors affecting kitchen remodel costs like square foot and labor costs.
But all these improvements will lift the resale value of your house. For instance, an $85,000 kitchen remodel would have an expected return on investment (ROI) of 72 percent. A small kitchen remodels cost of $28,000 brings around 66 percent ROI. Looking at this, one can say it's worthwhile to renovate your kitchen, especially if you meet the expectations of your target home buyers.
What's the average kitchen remodeling cost today?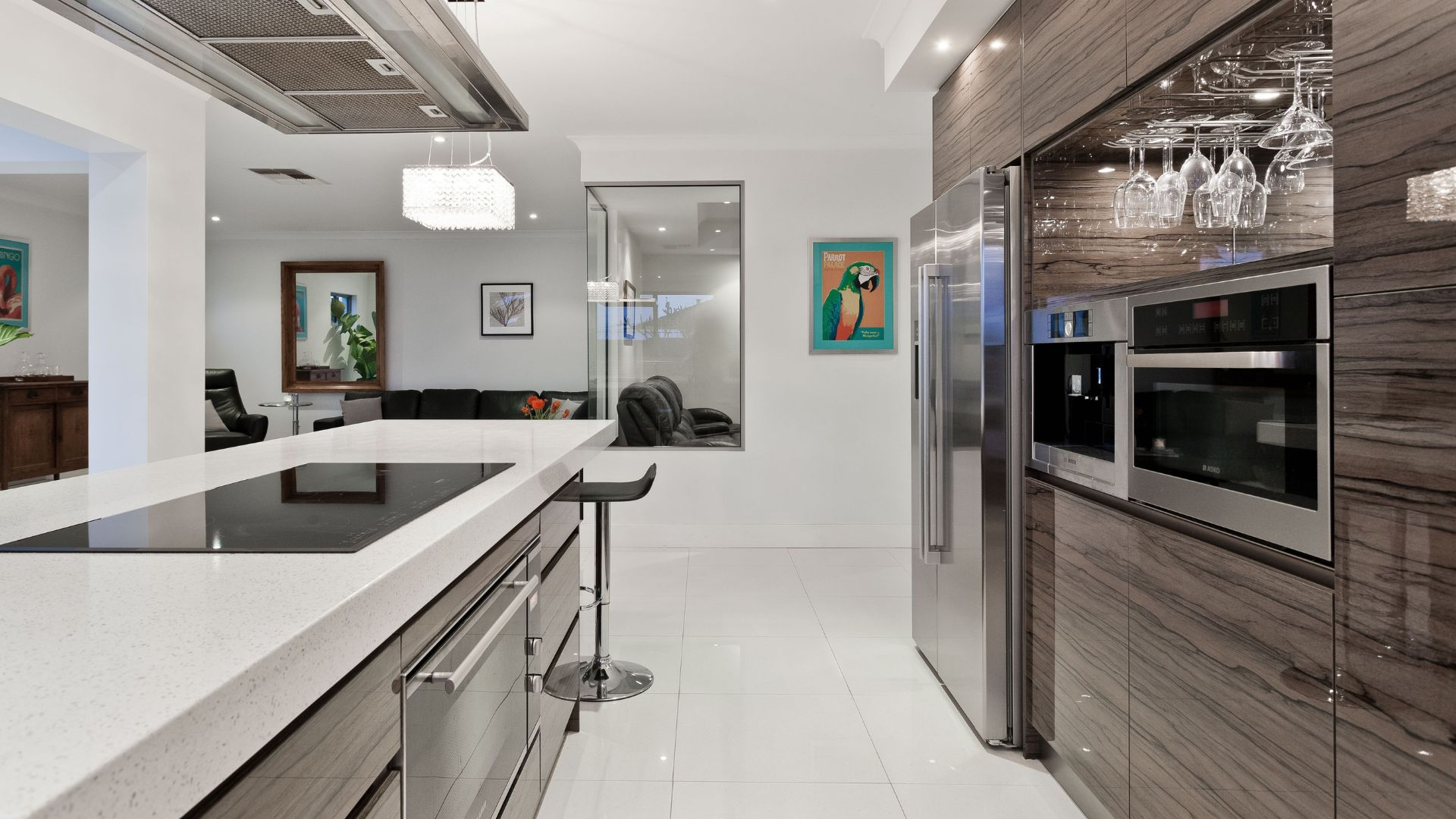 The running cost of remodeling a kitchen is between $10,000 to $30,000. According to Angi and HomeAdvisor, and most kitchen remodeling services, the estimated total budget for renovating your kitchen depends on many factors like the materials you'll use, labor fees, and designer's fee. You need to look into these things before deciding on moving forward.
For a small kitchen, you could expect that the cost for renovation would start from $10,000 to $15,000. This can cover new paints, cabinet refacing, new sink and faucet, and tile backsplash.
On the other hand, if your budget goes up to $30,000, then here's what it could cover:
If you go for a budget of $30,000, you can expect to have the following:
Hardwood floors

Granite countertops

New cabinets

New appliances

White subway tile

Updating kitchen sink and faucet
Keep in mind that the overall cost of a kitchen upgrade solely relies on your decision and your chosen kitchen remodeling idea, the materials you want to use, the layouts, plumbing, and gas pipelines.
What's a Good Kitchen Remodel Budget for Me?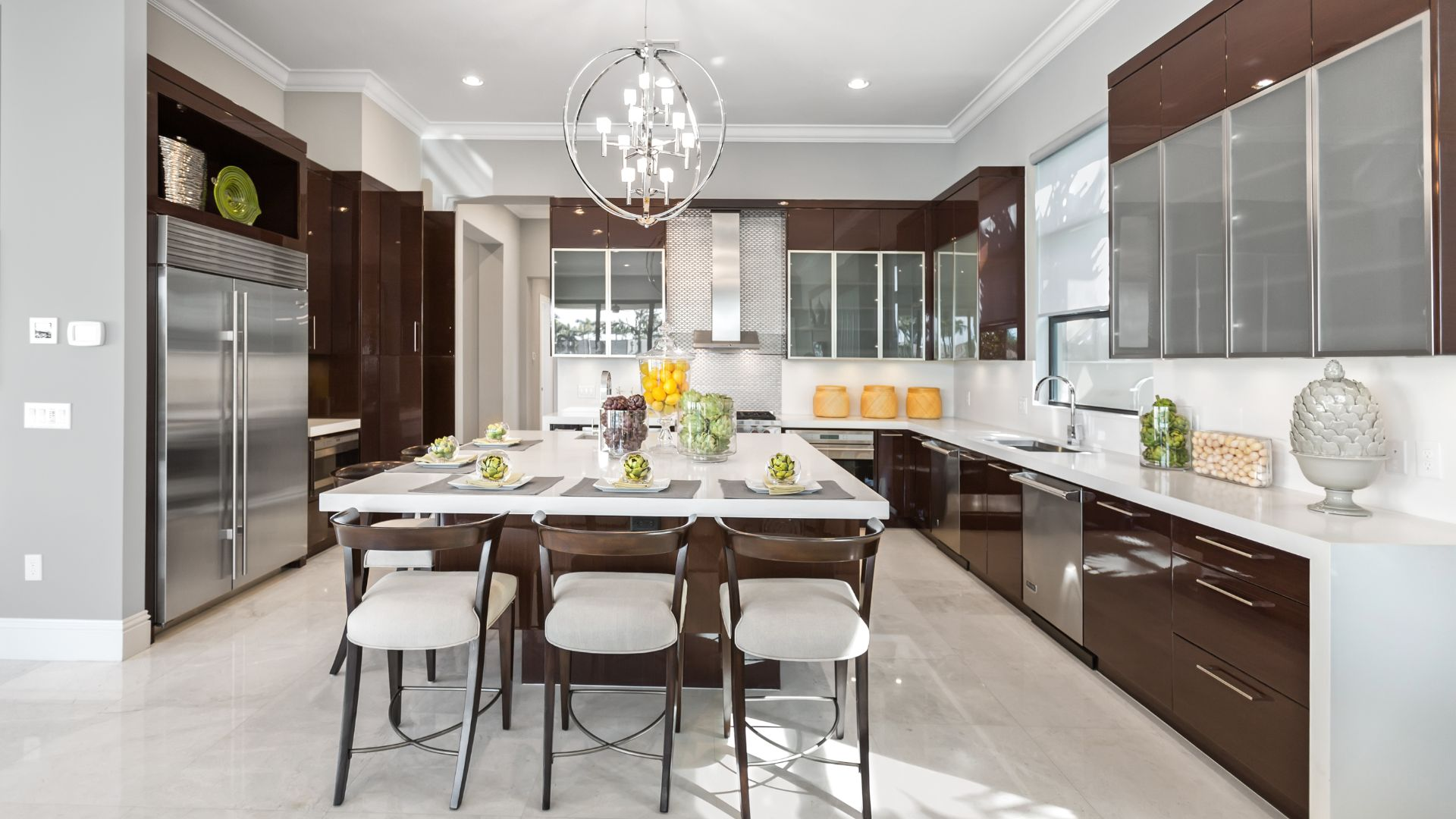 Doing a home improvement project like a kitchen remodel is not cheap. But you can always control your total cost by limiting the coverage of your kitchen renovation.
If you go for a mid-scale kitchen remodel, your average cost to renovate it will be around $20,000 to $50,000. For this amount, you will have a decent upgrade on your dream kitchen.
If you have broken appliances and you want to replace them, that can increase your budget. Getting new cabinets and countertops will also bloat kitchen remodeling costs.
With that said, you need to categorize your needs and wants for your kitchen remodel. This will help you properly manage your finances before undertaking this project.
How much does kitchen remodeling cost based on features?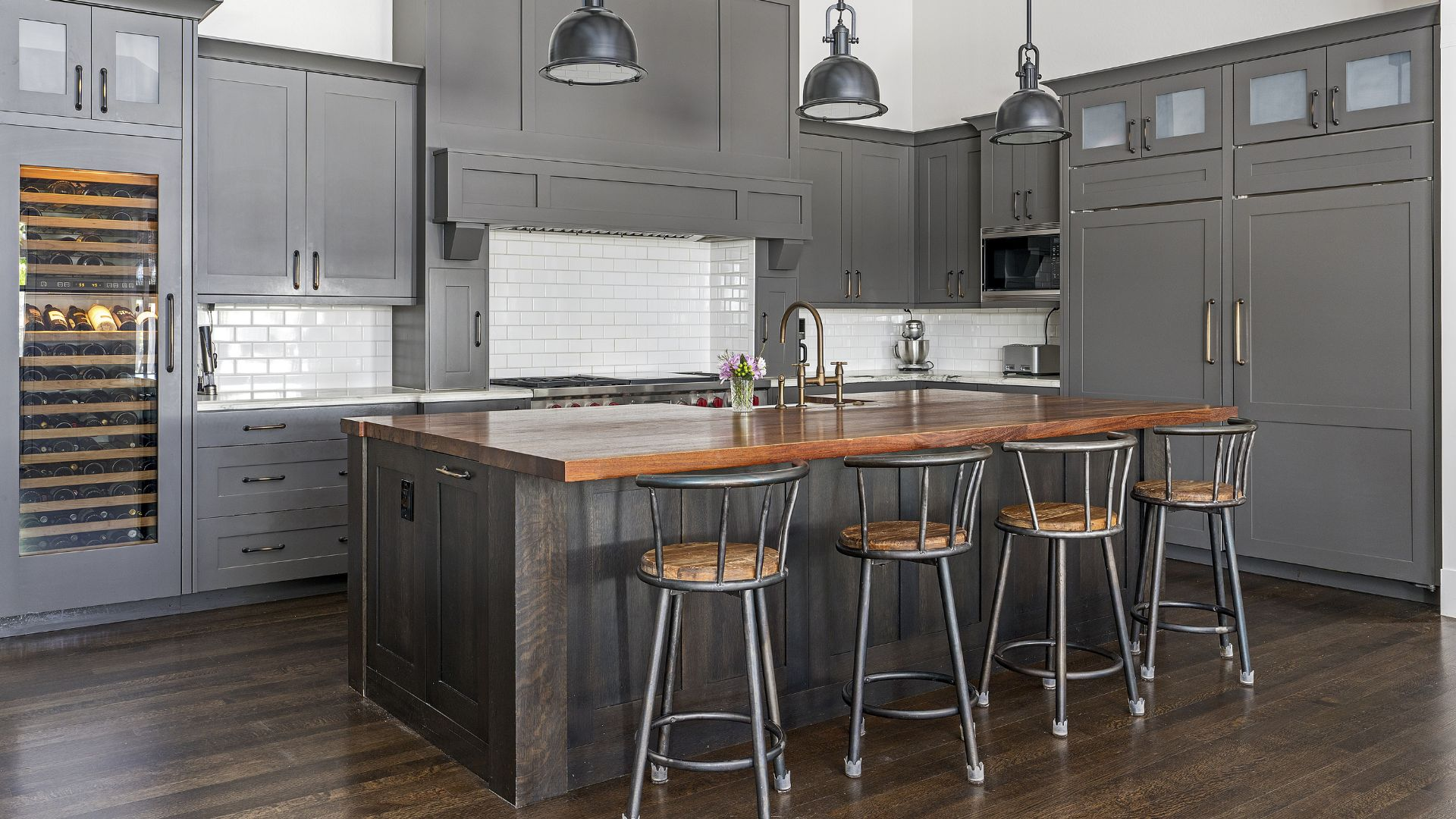 When we say the feature of your kitchen remodel, we are talking about the materials and products you will be putting into your kitchen layout. The quality, finish, and brand of the products you are going to use will make a huge impact on your kitchen remodel costs.
Stock vs Custom Cabinets
Upgrading your existing cabinets is a typical feature included in any kitchen remodel. Replace kitchen cabinets is a more cost-efficient option than refacing since you can cater to your growing storage needs.
Once you've decided to move forward with cabinet replacement, your next dilemma is choosing between stock and custom cabinets. There are pros and cons to each type, and your final decision will depend on your priorities and budget.
Stock Cabinets
Stock cabinets cost about $100 to $300 per foot, making them the best choice for people on a budget. The only setback here is that there are limited options when it comes to choosing the style and finish.
Custom Cabinets
Custom cabinets would cost you about $500 to $1200 for every linear foot. This type of cabinet comes in many different styles. Well, if you don't want to spend too much on some cabinets, then you could go for semi-custom ones. The price ranges from $150 to $650, which also offers different styles and finishes.
Deciding what kind of cabinet for your kitchen is something you need to think of when you plan on installing cabinets for your new kitchen.
New Countertops
Besides your custom cabinets, deciding what material for your kitchen island would affect your kitchen remodel cost. So far, you have three main countertop materials to choose from – natural stone, laminates, and wood. Depending on your priorities, will be your basis for picking the right material.
Natural Stone Countertops
Among our natural stone collection, granite countertops are in-demand by our clients. That's because of the innate beauty and elegance of granite for a kitchen remodeling. The price of installing granite is around $40 to $60 per square foot. If your counter space is around 10 to 15 square feet, your estimated cost for a granite countertop is between $400 to $1,200. The price can vary depending on the quality of the granite and installation costs.
Wooden Countertops
If you go for a butcher block countertop, that will be around $30 to $40 per square foot. A lot cheaper than granite, yet with a few notches down in terms of strength, maintenance, and cleaning requirements.
Laminate Countertops
A much cheaper option is laminates. These countertop materials are made from plastics that are bonded together to a particle board for better durability. The industry price of laminate countertops is between $4 to $30 per square foot. Homeowners buy laminates as a substitute for expensive granite, quartz, and other stone countertops. But this material will not last for life since they don't have high resistance to heat and scratch.
Stainless Steel Countertops
Stainless steel can also be included in your options for countertop materials. In terms of price and durability, it can compete with granite countertops. Steel can also marry easily with other materials inside your kitchen, whether it's synthetic or natural. The price of stainless steel countertops ranges between $40 to $100 per square foot.
Kitchen Island
The kitchen island is a trending functional feature you can have for your kitchen remodel. Gone are the days for dining tables, the kitchen island is your multi-functional space for spending time with family while digging into your sumptuous meals.
Tile Backsplash
You have plenty of options for your backsplash, and it adds beauty to your walls and countertops. The industry price of installing a new backsplash ranges from $600 to $1,300. You have two main factors to consider there – material and installation costs.
Let's go over some of the in-demand materials for your backsplash.
Tile costs around $25 per sq. ft. And it's a good choice since it's easy to clean and install.

Marble is an elegant option at a higher price between $10 to $95 per sq. ft.

Brick gives warmth to your modern kitchen, and installing this as your backsplash is affordable. The expected price for brick backsplash is around $10 to $40 per square foot.

Glass is around $30 while steel backsplash is around $20 per sq. ft.
How much is a kitchen remodel budget?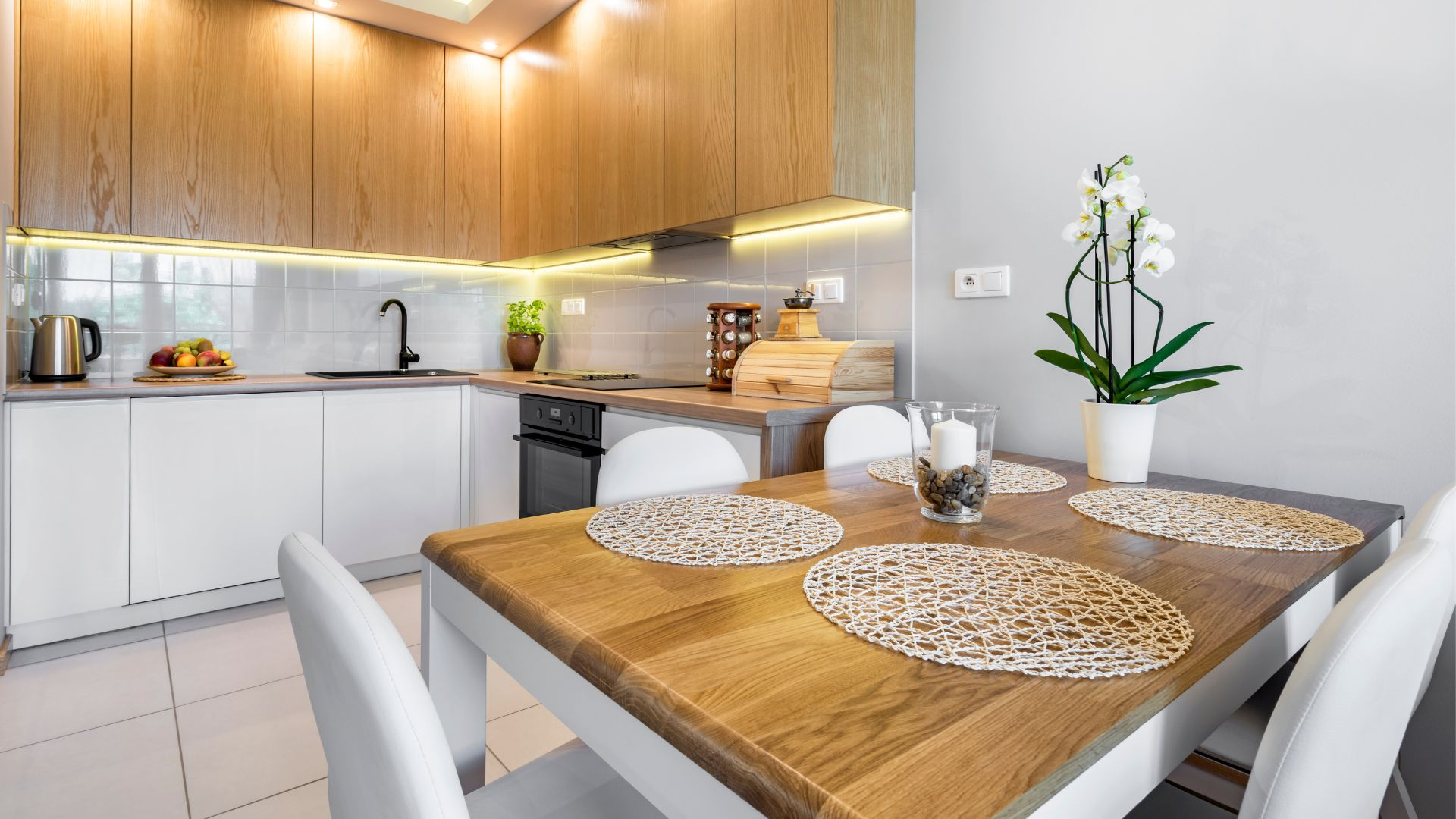 A kitchen remodel budget would have an average cost between $4,000 to $10,000. If you go for a major remodel, your expected total project cost will range between $15,000 to $30,000. This overall cost is true for most kitchen remodeling projects.
Let's help you better understand what is a minor remodel to your kitchen.
What do you expect to be included in your minor kitchen remodel?
During a minor kitchen remodel, you want to save money on your kitchen renovation, so technically, there will be fewer major changes to be done. The square footage of your kitchen remodel stays the same, the gas lines will not be moved, and your existing cabinets will be refaced.
Reface Cabinets
Installing cabinets will not be an option since that can increase labor costs and materials. What you can do there is repaint or reface your old cabinets. The current kitchen layout is kept, and no plumbing or gas lines are moved, otherwise, it can skyrocket kitchen remodel costs.
But you can get a new kitchen sink for this price. A simple and beautiful one to match your new countertop and backsplash. This is a good focal point for your space.
New Floors Installed
Installing flooring tiles can be done for the kitchen remodeling budget. You can either have vinyl floors or tile floors. Ceramic tile is also a good one if you want new flooring. These materials are affordable and the labor cost to install is just fine. the average cost of tiling your floor will depend on square footage. The bigger your area, the higher will be your cost to remodel your floors.
DIY Kitchen Remodel vs. Hiring a Professional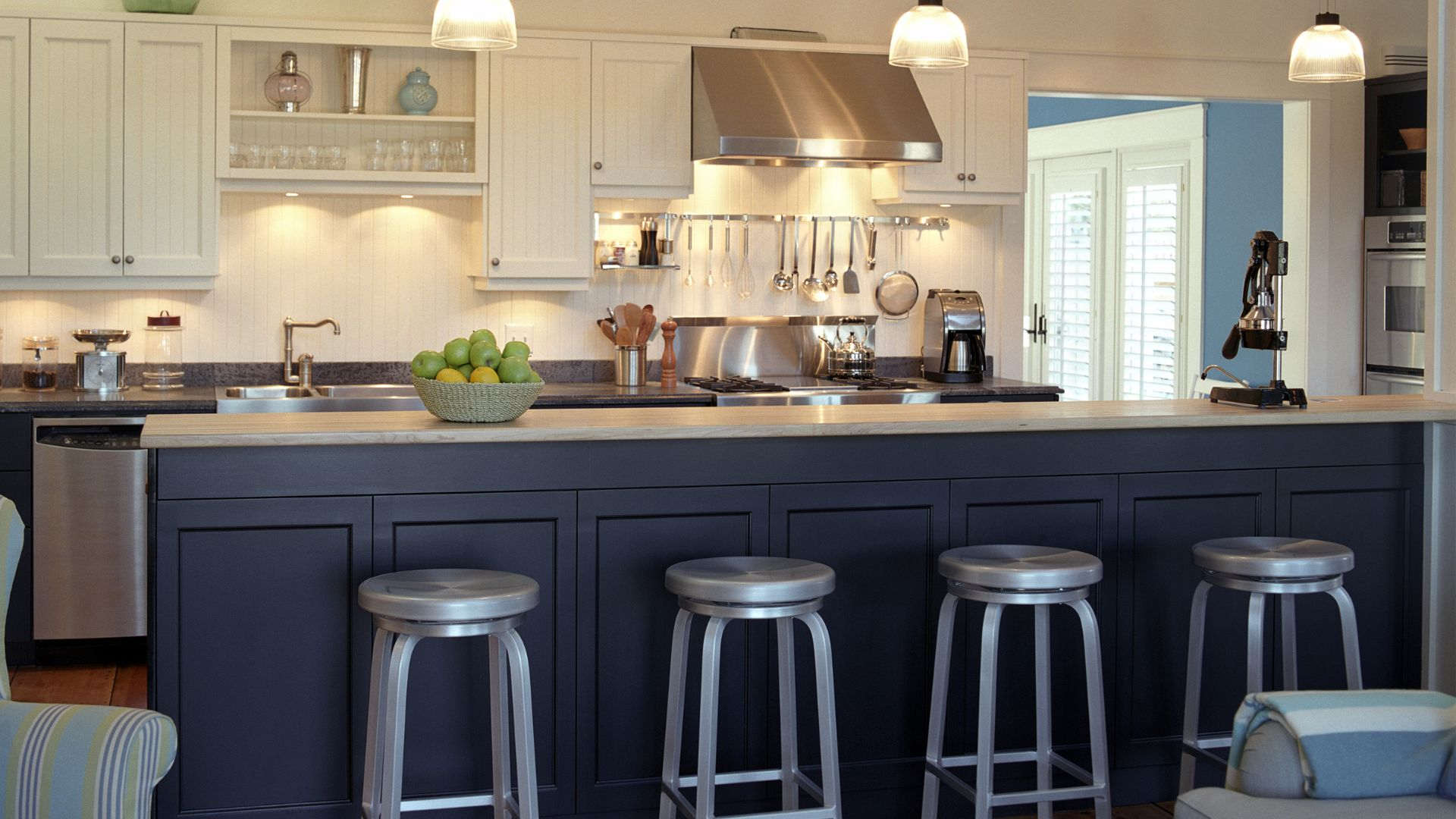 You can find many inspirations in a remodeling magazine for kitchen remodels. But kitchen renovation is never a cheap project. You can find ways to save money, yet you need to prepare the right budget for kitchen remodels. True, you will spend a substantial amount, yet the overall benefit will bump your home value.
Like other homeowners, you might also wonder if which is better, doing it on your own, or hiring a general contractor for kitchen remodels. There are pros and cons to either of these options, yet you need to choose the one that will make your work easier.
How much does it cost to hire a general contractor?
The usual fee to hire a general contractor for your kitchen to remodel ranges between $3,000 to $5,000. If you spend around $20,000 for materials and products, your average kitchen remodel is around $23,000 to $25,000.
Labor costs are the common burden among homeowners when they are just undertaking a remodeling budget for the kitchen. But if you come to think of it, the cost of redoing a mistake is far more expensive.
Also, you can save money and time when you hire a remodeling contractor. They will take care of everything, that includes permit costs and licenses if you will change the foundation of your kitchen.
How much is the cost to remodel your kitchen on your own?
No doubt renovation costs for DIY kitchen redo are cheaper. You can expect to spend around $10,000 to $20,000 for your mid-range kitchen makeover. If you compare this to hiring a professional, your total cost for DIY is around 5 to 15 percent cheaper. But take note, it will also depend on the materials you will use and the coverage of your kitchen redo.
If you have a compact kitchen, your estimated small kitchen remodel cost is around $4,000 to $10,000. For this budget, there will be no changing of layout, plumbing, or gas lines in your kitchen.
In reality, remodeling costs are highly dependent on the outlook of your brand-new kitchen. You can request a free quote from a remodeling company for the average kitchen remodel cost of your intended kitchen upgrade.
What are the top factors influencing the cost of remodeling a kitchen?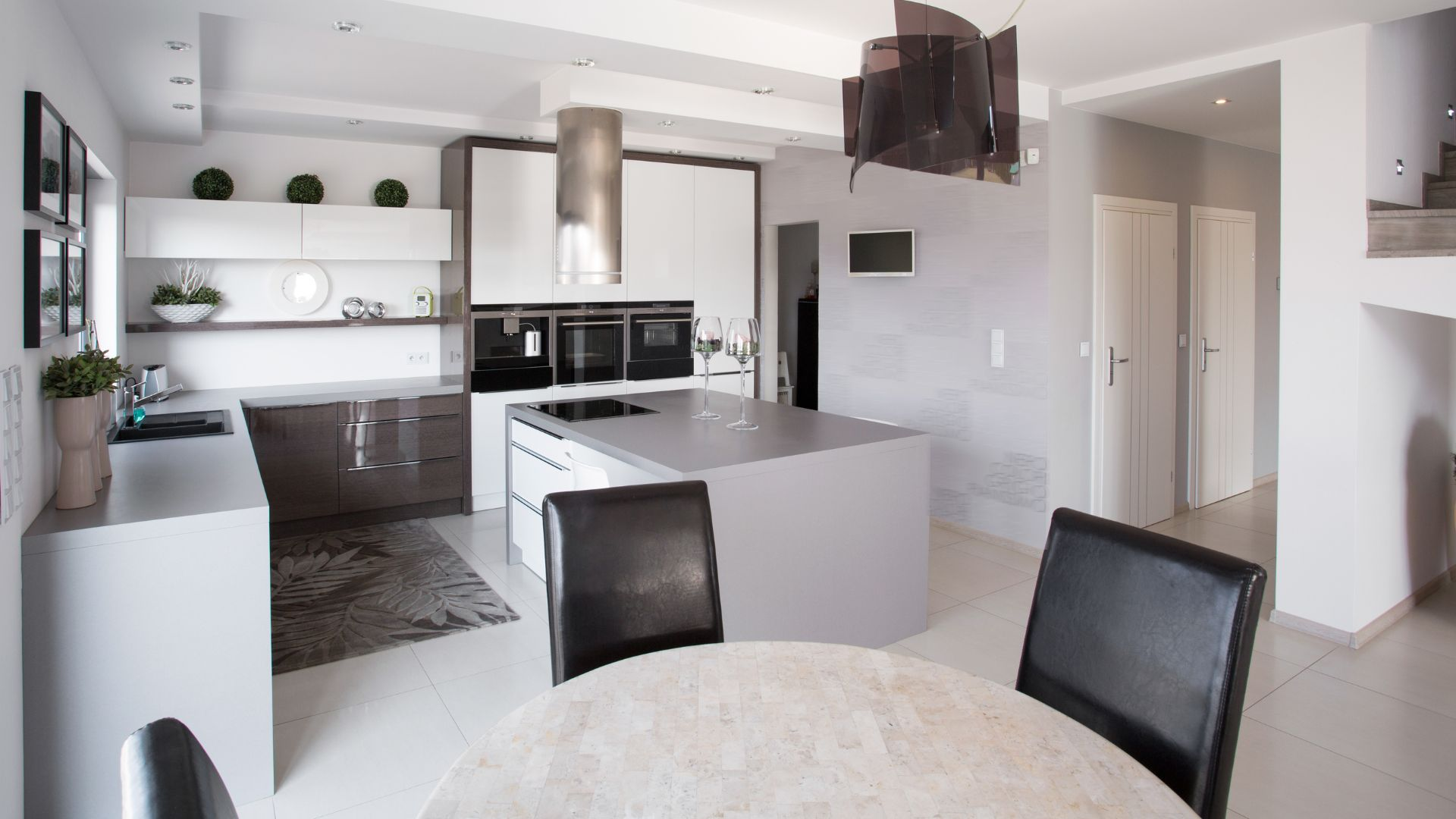 Renovating your kitchen is not a cheap project. You need to prepare for this life-changing project. Even if you'll spend a substantial amount, still, it would bring value, comfort, and beauty to your home. That said, let's go over some of the top factors to impact the cost of your kitchen remodel.
Kitchen Cabinets
You will spend the most on getting new kitchen cabinets. Kitchen cabinet remodeling cost accounts for 28 to 30 percent of your total kitchen cost. There are different types of cabinets for you to choose from. Custom kitchen cabinets are the most expensive while stock cabinets are the cheapest. If you want something in between, semi-custom cabinets are an excellent choice.
What's the best choice for you? That depends on your preference and how you look at things. For instance, if you want personalized storage made from quality wood, custom kitchen cabinets are your best choice. It costs high yet you're confident that it will last for a decade. There are many kitchen remodeling before and after photos that could inspire you to change your kitchen cabinets.
Other Materials
Besides the main materials you'll need for renovating your kitchen, there will be additional materials to complete it. Below are the other materials you will need for your kitchen remodel:
Sink and faucet

Drywall

Flooring

New lamps and LEDs

Cabinet hardware

Paint

Windows

Doors

Cabinet hardware

Ventilation system

Ornamental plants
These additional materials are necessary for completing the major upgrades on your kitchen. For instance, for cabinet remodeling, you'll need new knobs or bar pulls. For your kitchen countertop, you will need a new sink or faucet, especially if your family is growing.
Designer fee and Labor
The average designer fee is between 8 to 10 percent of your total kitchen remodeling cost. Labor fees account for 25 to 40 percent of your total budget. The cost of this is quite high since you will be hiring professional electricians, plumbers, carpenters, and designers for completing your kitchen makeover.
If you want a free design consultation, you book an appointment with us. We are dedicated to helping homeowners and realtors get their dream homes.
Kitchen Appliances
You also need to check if your existing kitchen appliances are still working or not. Another thing to consider when you decide to buy new appliances or not, is your current appliances still working cost-efficiently.
This is important with the rising cost of electricity and water, you need to have cost-efficient appliances in your kitchen. This is important for you to save on your monthly utility cost.
If you have extra cash, you can go for high-end appliances that will increase your home value. But make sure the design of these appliances complements with your new kitchen theme.
Kitchen Countertops and Backsplash
For getting new kitchen countertops and backsplash installation, expect to spend around 10 to 15 percent of your estimated kitchen remodeling cost. Some of the in-demand stone countertops you can consider are granite, quartz, marble, and quartzite. We can help you find an affordable stone surface that works around your budget.
As for your tile backsplash, you can opt for white subway tiles or mosaic tiles. These are wonderful additions that add personality and style to your kitchen. Clean lines and geometric shapes are the ins for contemporary kitchens.
Comparing Different Levels of Kitchen Remodels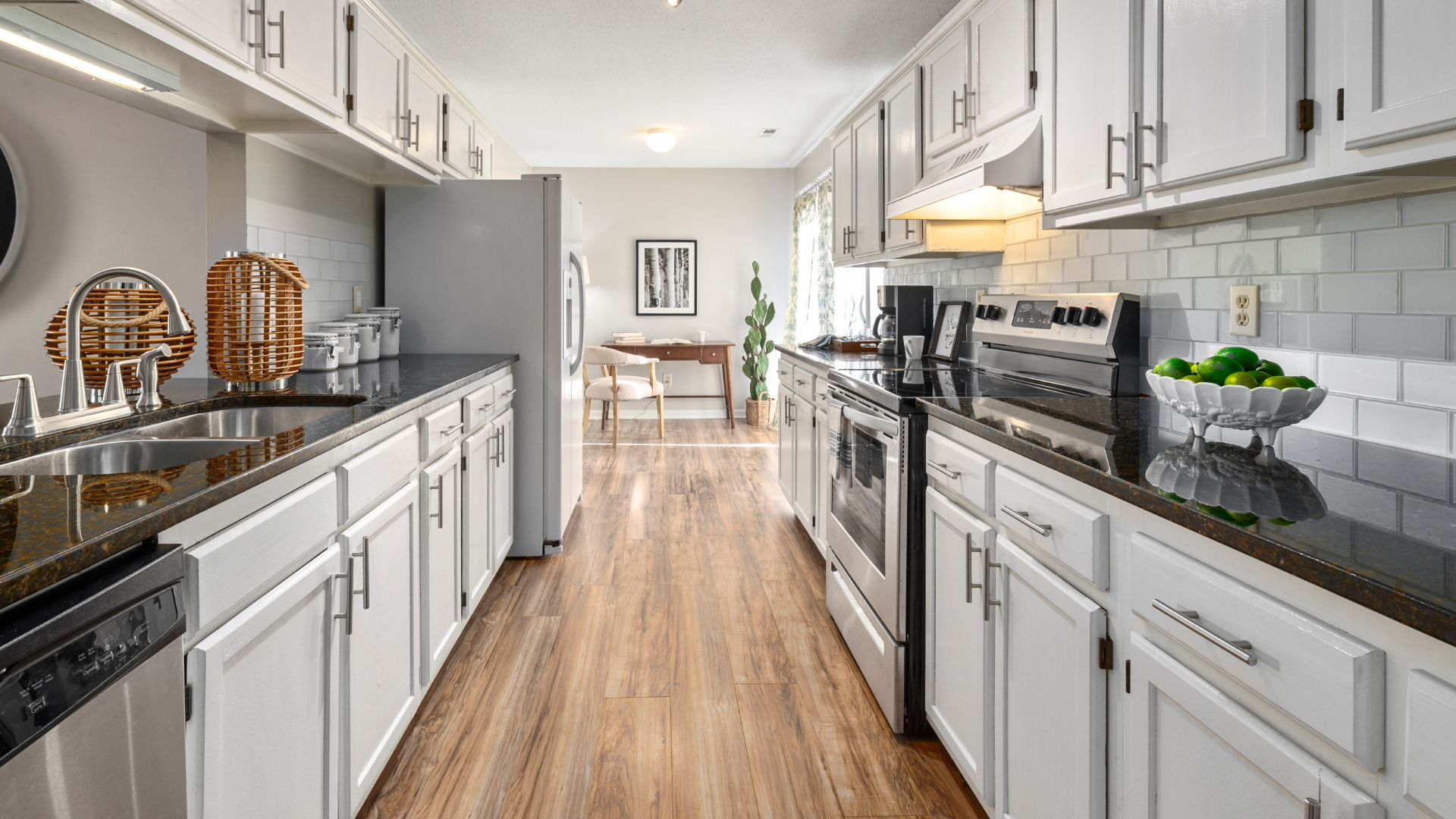 Taking a practical approach to renovating your kitchen is a smart move. You need to upgrade those required upgrading. If some things in your kitchen can still be used, reuse them so that you can save and allocate your money for other important things.
That said, the cost of remodeling your kitchen depends on what's included in the project. Below are some examples of different levels of kitchen remodeling:
Level 1 – Economy
Stock cabinets or cabinet refacing

You will do some of the tasks like painting walls

Renovation is done in stages depending on budget

Update the ones that need to be fixed or replaced
Level 2 – Refreshing Your Kitchen
Affordable materials used for the renovation

Upgrade some appliances

Small updates like a new backsplash, sink, or faucet

New lighting fixtures

This also includes the popular paint color ideas for the kitchen that you prefer.

You can do some of the work like painting walls
Level 3 – Major Kitchen Remodel
High-end countertops and cabinets

New energy-efficient appliances

Hardwood flooring

New light fixtures

New faucet and sink
Level 4 – Complete Kitchen Remodel
New kitchen design and layout to increase home value

Upgrading plumbing and gas pipelines

Energy-efficient appliances to lower your energy bills

Custom cabinets

New flooring, sink, and faucet

Backsplash and lighting fixtures
What do you need to ask yourself before kitchen remodeling?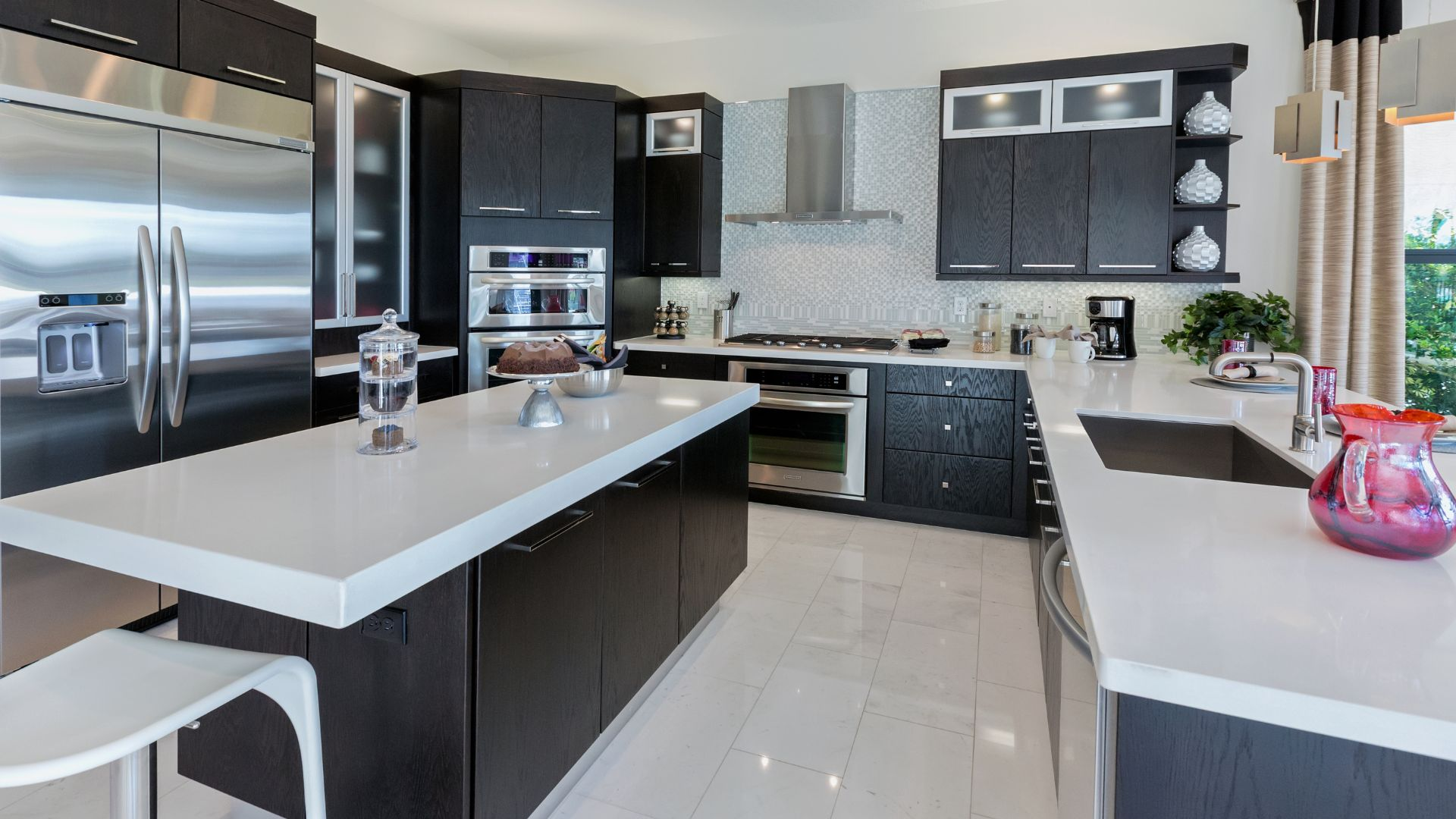 Before deciding to move forward with your kitchen remodel, have you asked yourself if you're making the right decision? Below are some important questions you need to ask yourself before implementing these upgrades:
What kind of food do I usually cook?

Do I need to expand my storage?

Do I need a walk-in pantry?

Are my kitchen appliances still working?

How long will I be using my new kitchen?

Will I be moving to a new house 2 years from now?

What are the things I must have in my new kitchen?
By answering all these questions, you are guided on what to prioritize for your kitchen makeover.
How much kitchen remodel cost by size?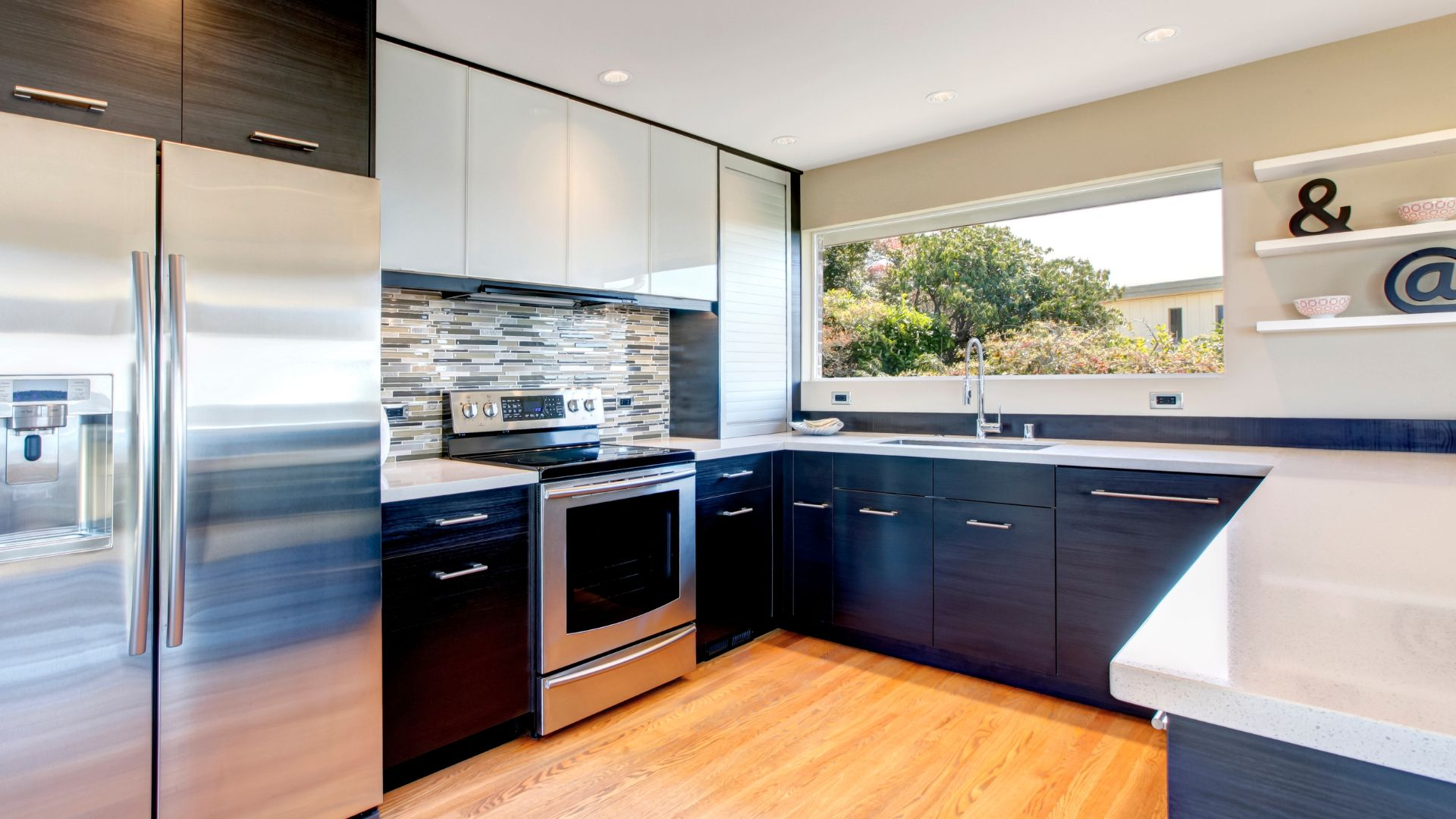 Another way for you to compute your kitchen remodel cost is by size. Many homeowners and remodelers find this convenient to compute your total kitchen remodel cost per square foot. The industry rate for kitchen remodeling costs ranges from $100 to $120 per square foot. If you have a 70 square feet kitchen, expect to shell out around $7,000 to $8,400 for getting a fresh look and function to the heart of your home.
Let's enumerate some price estimates for renovating your kitchen based on square footage:
70 to 100 square feet: $7,000 to $25,000

120 to 150 square feet: $12,000 to $38,000

200 square feet: $25,000 to $50,000
There are times even if you have a small kitchen, you can spend more than what's expected. This happens when you use high-end materials for your kitchen makeover. The total budget for improving the heart of your home will depend on size, materials, and labor costs.
When can you tell that you need to renovate your kitchen?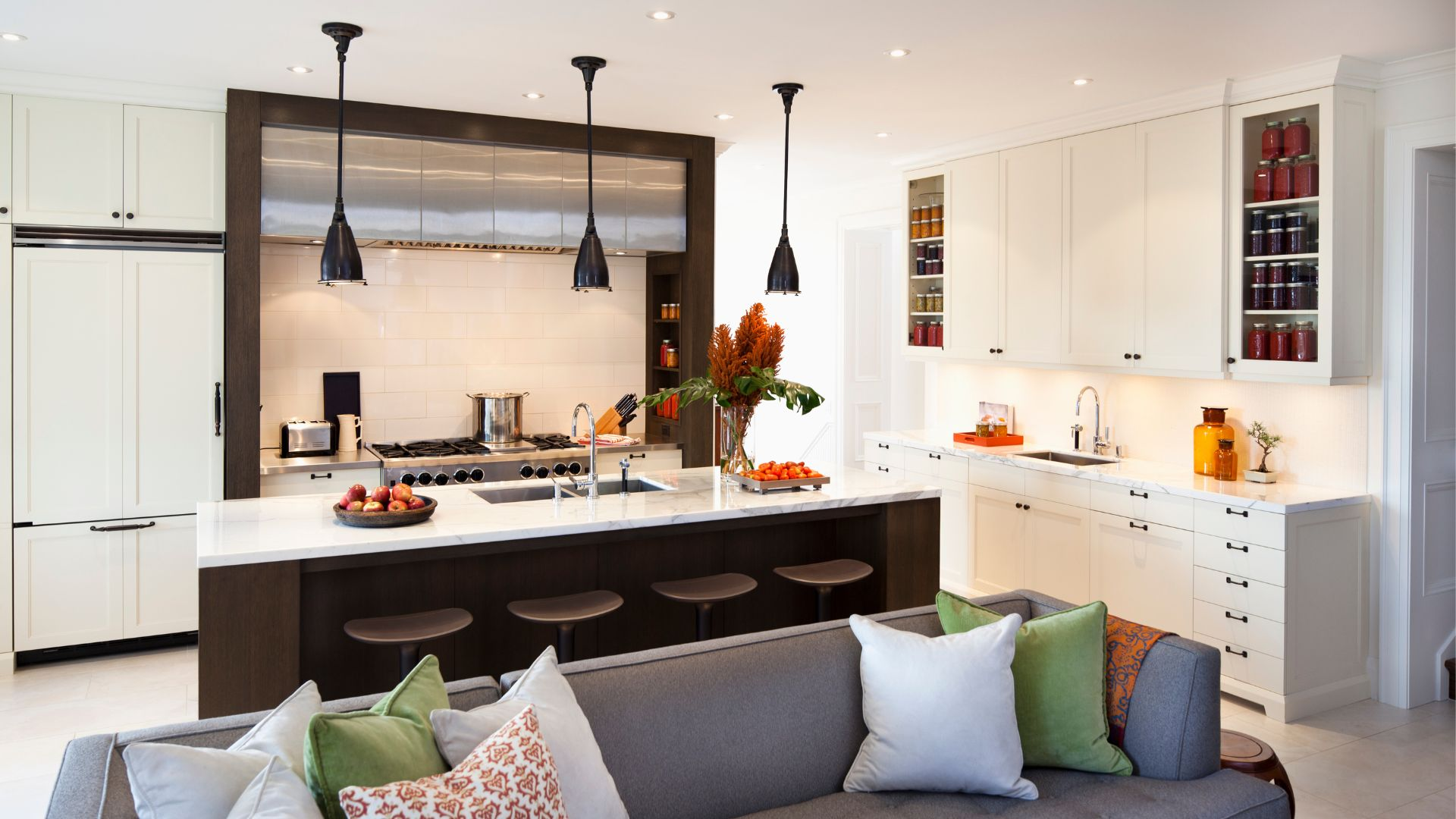 This is a smart question you need to ask yourself before embarking on this expensive endeavor. We are not discouraging you to redo the heart of your home, rather we want you to be sure of your decision, otherwise, you will regret it in the end. As we said, we want your kitchen redo a successful and worthwhile project to improve the beauty and value of your home.
Top Factors Indicating It's Time to Redo Your Kitchen
That being said, here are some things you need to look into to tell if it's time to get a facelift in your kitchen.
Insufficient Storage
If you can no longer find a place to store your extra condiments or casseroles, that's a strong sign you need to improve your kitchen. Getting new cabinets is your best choice since you can customize the dimension and styles to fit your preference and growing needs.
High Utility Cost
Have you noticed a spike in your electricity or water bills? Could that be caused by your old appliances or a leak in one of your pipes? This is a troubling issue, especially if you can't resolve it since it will hurt your pocket.
Lots of chips and cracks
I see several cracks and chips on your countertops and tiles, that's a bell ringing for you to plan for your kitchen makeover. A cracked kitchen island or countertop is never safe for your family. You will never know if it could collapse, so your best choice is to replace them.
Replacement is your best option if you can't repair those cracks. Getting a stronger material like granite or quartz can be your best decision.
Stained or damaged flooring
You can expect high foot traffic in your kitchen. That being said, keeping your floor at its best is important to avoid accidents like slipping. We can help you find and install the right tiles for your kitchen floors, one that fits your personality. Also, having a matte or textured finish is safe since it helps your feet grip tightly to the floor tiles.
Water Damages
Do you see water damage to your walls or ceilings? Water damage is not good for your kitchen. It means there is leaking on your pipes. If you haven't checked your pipes for a decade, you can include that in your kitchen remodeling plan. We can help you inspect, get the permits needed, and replace your pipes with new ones.
A strong foundation and rough work is vital to the functionality of your kitchen. Functionality is far more important than having a good-looking kitchen. With our team, we can guarantee to hit all checkmarks for your kitchen redo.
Old and Dingy Appearance
If your kitchen looks outdated and stained, that can degrade the value and beauty of your home. Take note, your kitchen is the heart of your home. Whether you are planning to sell or keep your house in the coming years, ensuring your kitchen is updated is necessary for your comfort.
There are a few things you need to look into for your kitchen makeover and we can help you outline them all. Ensuring no stones are left unturned guarantees the success of your kitchen renovation.
The first thing you can do when you have decided to move forward with this home improvement, you need to find a reliable contractor near you. After that, try calling the top five and ask for a free quote and proposal. Take time to read through their proposals and see which one meets your expectations.
Planning and implementing your kitchen improvements take time and money. Make sure you are working with a reliable remodeling company so that all your efforts will be worthwhile.
Free Estimate Service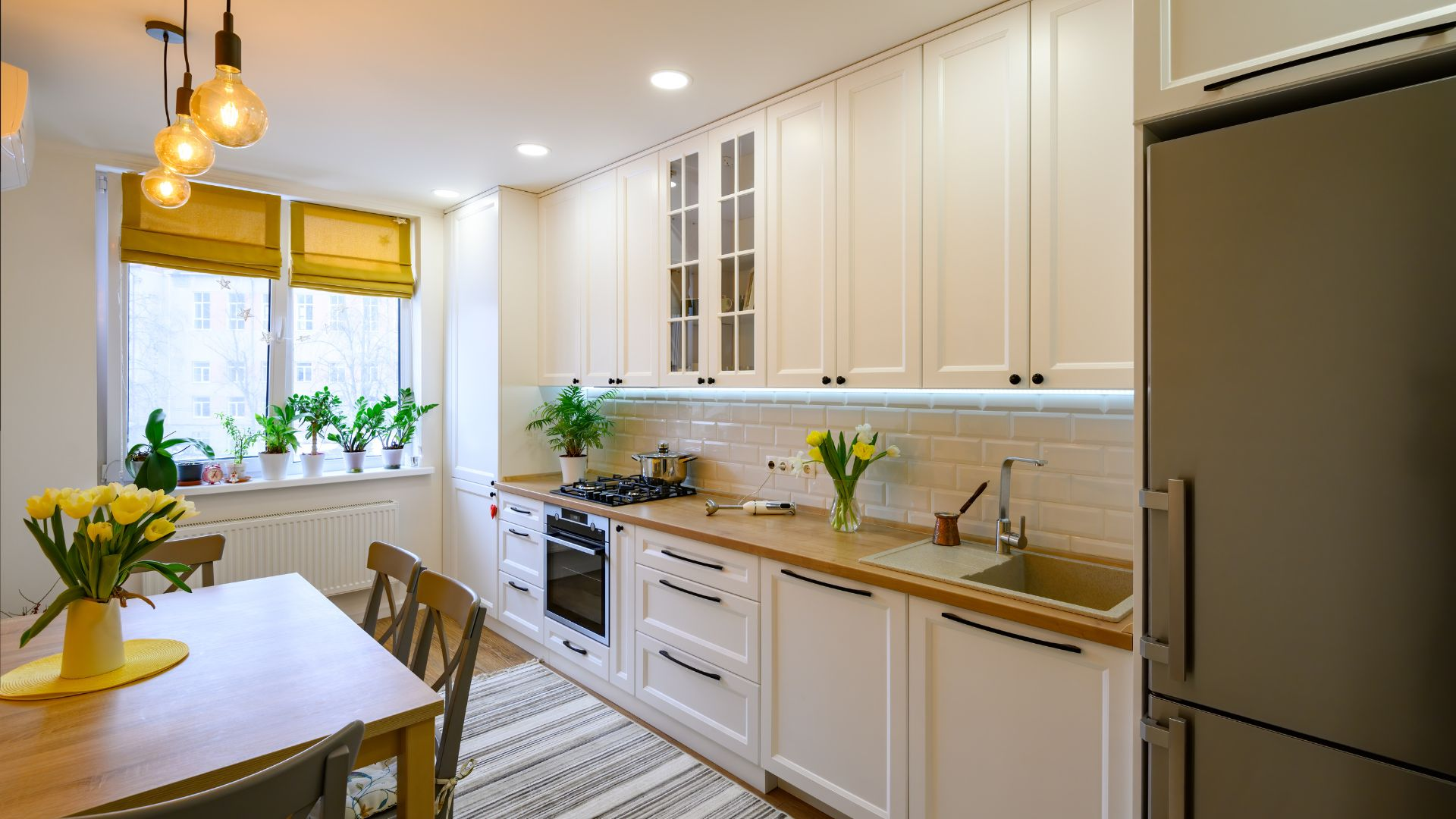 At Mudosi Kitchen and Bath, we offer free kitchen remodeling cost estimate service. We want to help you prepare for this life-changing home improvement project. We understand it's never cheap to complete a kitchen makeover, so you need to plan, and estimating the budget for your kitchen redo is part of it.
Request a free quote from us today!
Visit us on our Facebook page, and get to know more about us!